Steve Tai is a Managing Partner and  President of Lexington Avenue Capital Management, LLC.
Prior to joining Lexington Avenue Capital Management, Steve founded MJN Consulting.
Before starting his own firm, Steve was Director of Global Research Operations and Chief Operating Officer of Americas Equity Research at Merrill Lynch in New York. In this function he re-engineered and refocused Merrill's global research operations, saving the firm millions of dollars.
Before assuming these global responsibilities, Steve established himself in the Pacific Rim, where he was promoted to First Vice President and was the Director of Research Operations and Assistant Director of Asia Pacific & Australian Research. He helped build the highest ranked research team in the region according to Institutional Investor, Asia Money and Assets. In Asia, Steve participated in all strategic business decisions relating to acquisitions, integration, restructuring, resource allocation and joint ventures. In addition, he has proven abilities in leveraging technology effectively and economically and has a strong track record in conceiving and leading e-initiatives.
Prior to his career at Merrill Lynch, Steve managed the $380 million Guardian Cash Fund and the $48 million Guardian Cash Management Fund in New York. He also managed all short-term investments of the parent company, totaling $1 billion, as well as arbitraging treasury positions. 
He received his B.B.A. from Baruch College.
Steve has coached Little League Baseball and served as a mentor and adviser for students at Arizona State University – W.P. Carey School of Business. He has traveled widely in Asia. Steven enjoys scuba diving and baseball.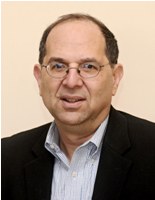 Larry Luxenberg is a Managing Partner and Chief Investment Officer of Lexington Avenue Capital Management LLC.
Previously, Larry was lead equity manager and co-head of the equity department at Guardian Life Insurance Company, managing more than $10 billion, primarily in mutual fund assets. He was a managing director and a senior officer of Guardian, a Fortune 50 financial institution.
He received a B.A. from Cornell University and his M.B.A. in finance and accounting from Columbia Business School. He holds the Chartered Financial Analyst/CFA designation and is a Certified Senior Advisor/CSA and a Certified Financial Planner/CFP, Rockland County, NY based. Larry is active in community affairs and the business community in New York, serving as an officer of New City Rotary and Home Aides of Rockland and is a board member of the Greater Hudson Valley chapter of the Financial Planning Association. He is also president of the Cornell Club of Rockland County.
An avid hiker, he thru-hiked the Appalachian Trail. He also is author of "Walking the Appalachian Trail,"  founder and president of the Appalachian Trail Museum and a board member of the American Hiking Society.
A frequent speaker and writer, he has appeared on CNBC and been quoted on financial topics in the New York Times, Wall Street Journal, Los Angeles Times blog, Financial Planning magazine, the Financial Times blog and Bankrate.com.