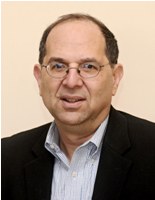 Larry Luxenberg is a Managing Partner and Chief Investment Officer of Lexington Avenue Capital Management LLC.
Previously, Larry was lead equity manager and co-head of the equity department at Guardian Life Insurance Company, managing more than $10 billion, primarily in mutual fund assets. He was a managing director and a senior officer of Guardian, a Fortune 50 financial institution.
He received a B.A. from Cornell University and his M.B.A. in finance and accounting from Columbia Business School. He holds the Chartered Financial Analyst/CFA designation and is a Certified Senior Advisor/CSA and a Certified Financial Planner/CFP, Rockland County, NY based. Larry is active in community affairs and the business community in New York, serving as an officer of New City Rotary and Home Aides of Rockland and is a board member of the Greater Hudson Valley chapter of the Financial Planning Association. He is also president of the Cornell Club of Rockland County.
An avid hiker, he thru-hiked the Appalachian Trail. He also is author of "Walking the Appalachian Trail,"  founder and president of the Appalachian Trail Museum and a board member of the American Hiking Society.
A frequent speaker and writer, he has appeared on CNBC and been quoted on financial topics in the New York Times, Wall Street Journal, Los Angeles Times blog, Financial Planning magazine, the Financial Times blog and Bankrate.com.